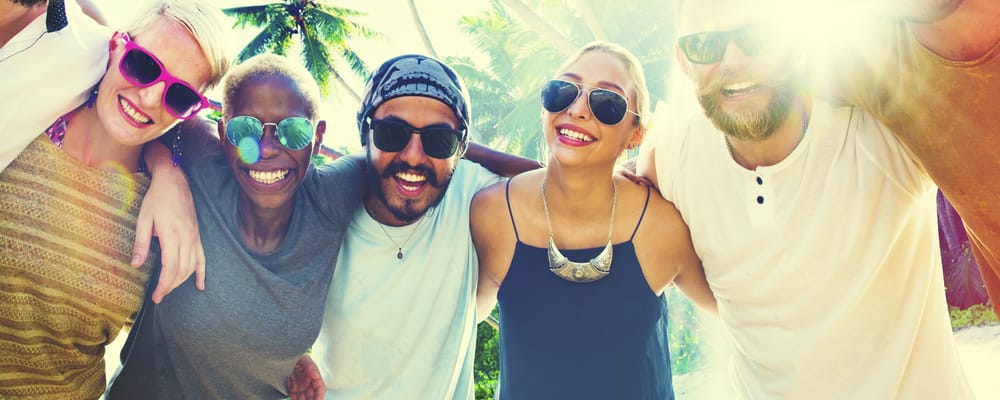 It could be one of the best vacations you ever had, unless you don't know how to plan a group vacation. Whether it's family, friends, business colleagues, a large group or smaller groups, the first thing you have to be prepared for is to accommodate everyone as best you can. And if any of the plans are too far off what some of your guests have anticipated, well, you may need to do some scrambling.
We're not saying this to scare you off, but to underline the importance of properly planning a group trip.
6 Tips for Planning a Group Trip
The first tip is to start planning as soon as possible, if not sooner! Planning for group travel isn't the same as planning for travelling on your own, so the more time you have to plan, the more successful your trip will be.
Have a Point Person

– First, group travel could be everyone travelling on the same schedule and staying at the same places, or everyone booking their own flights and accommodations and meeting at the destination(s). In either case, it helps to have one or two people who are either responsible for executing the planning or at least being aware of everyone's plans.

Set a Budget

– If you're travelling together, travel and accommodation costs can vary widely. Make sure you get all the group members to agree on budget parameters for whatever the point people are booking on their behalf. To keep costs to a minimum in any case, ask hotels or vacation rentals about their group discounts.

Book Flights Sooner Than Later

– If you want to travel together, flights can fill up quickly leaving no room for all or part of a group of people.

Look for Alternative Accommodations

– Instead of individual hotel rooms, which can be costly, are there accommodations, like a large chalet, where everyone can stay together, but still have privacy? And if you're still looking for a group travel destination, check out our

Blue Mountain chalets for rent

.

Plan a Welcome Event

– Traveling can be stressful and it's always nice to arrange an event for everyone to meet up and start the vacation together.

Pre-Plan Some Activities

– Whether or not you're travelling together or independently, have some group activities planned that can be optionally enjoyed by anyone and everyone.
If you enjoyed this post, check out our recent article about hiking near Toronto.